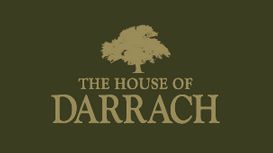 Situated within the picturesque village of Gartocharn inside Scotland's most famous National Park, Loch Lomond, and only 30 minutes from Glasgow city centre and historic Stirling, The House of Darrach

is rapidly becoming recognised as one the west of Scotland's premier retail and dining experiences.
Hi, my name is Suzie and I've been crafting for about 21 years. I was first introduced to Americana and folk art whilst living in Northern Ireland and I instantly fell in love with the whole

lifestyle. Gingerbread Dreams is a small American style country store. We are a family business with my hubby being the gofer, daughters, Holly being in charge of the website, Amber has now left on a Saturday and has gone on to greater things but still helps out when she can, and Chloe the new Saturday girl.