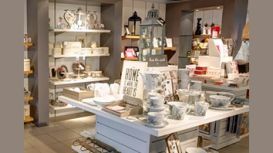 The focus of the business though, remains the same: a commitment to offering a wide range of plants of the highest quality and the best value, with a focus on the new, rare and unusual.
Our location, in the rural heart of County Down, is only a short drive from Belfast, Lisburn, Hillsborough, Ballynahinch and Comber. Experienced and enthusiastic staff members are on hand at Woodlawn to offer advice on all aspects of gardening, including garden design and plant health, garden equipment, outdoor living, barbecues, sheds. With disabled access throughout, complementary wheelchairs, multi-functional shopping trolleys and ultra modern restrooms including nappy-changing facilities, Woodlawn Garden & Lifestyle has set new standards in customer care.
Last, but not least, the view: a timeless panorama of productive farmland, its latticework of mature hedgerows and majestic trees appearing to roll all the way to Scrabo Tower.
---
Reviews and Ratings
Family friendly restaurant with a lovely Sunday lunch menu, the staff are extremely pleasant and helpful and if you want to buy a gift or stock up your garden the shop is fantastic.
Stopped at Woodlawn for a beautiful fry before heading to the airport, great service and food was fab! Gavin's a legend!